Up to 5-Year Extended Andaseat Care warranty

Up to 49-day refund/return policy
Ant Man is one of the heros with the most special capability-size-shifting from nearly microscopic to ~100 feet gigantic. He offers the major strategic turning point in the Endgame. His unique role is demonstrated in the design of Andaseat Ant Man Edition. The overal design is recognizable at the first glance-Don't let your past determinethe future.
Default settings
M size neck pillow
M size Lumbar pillow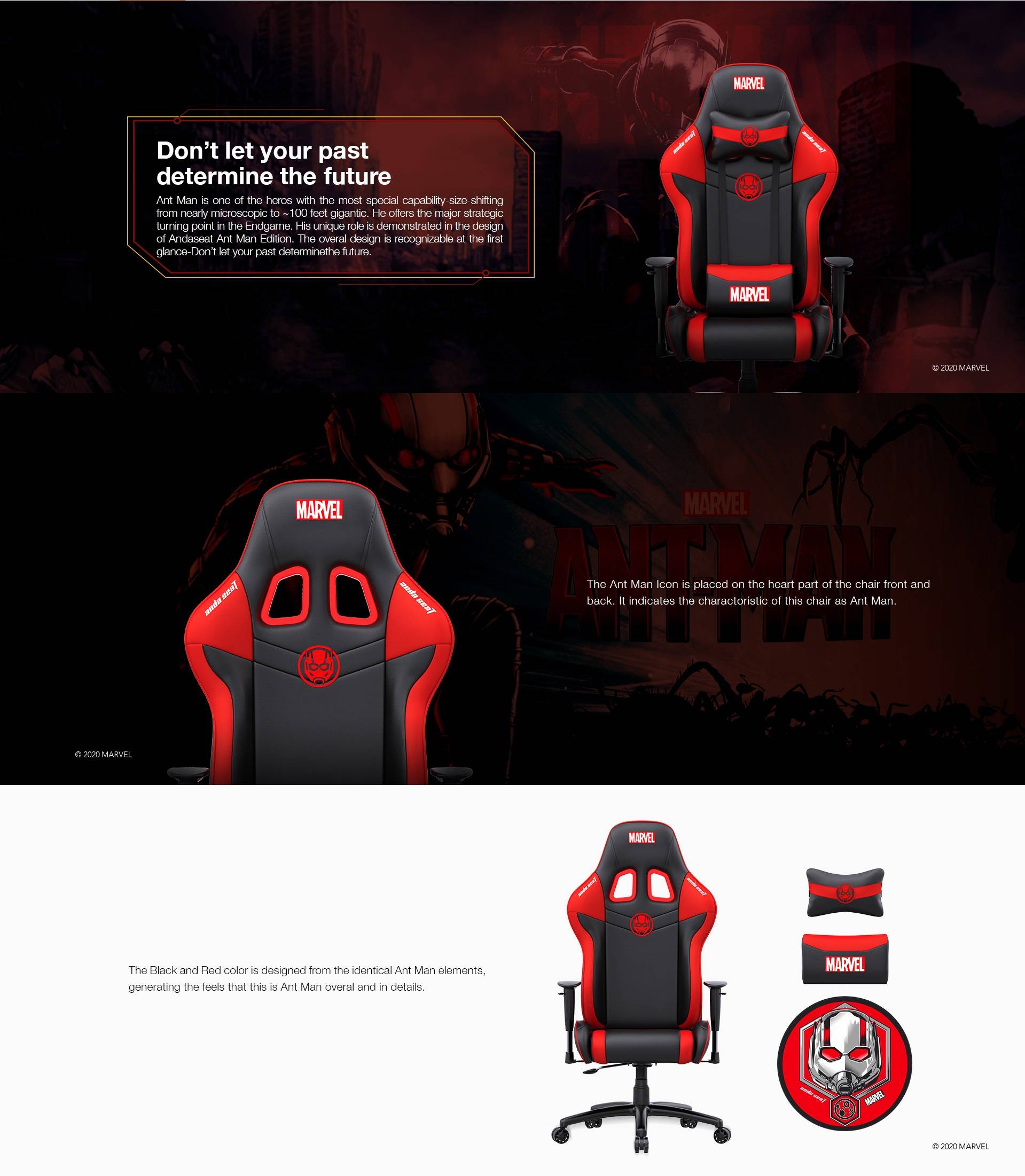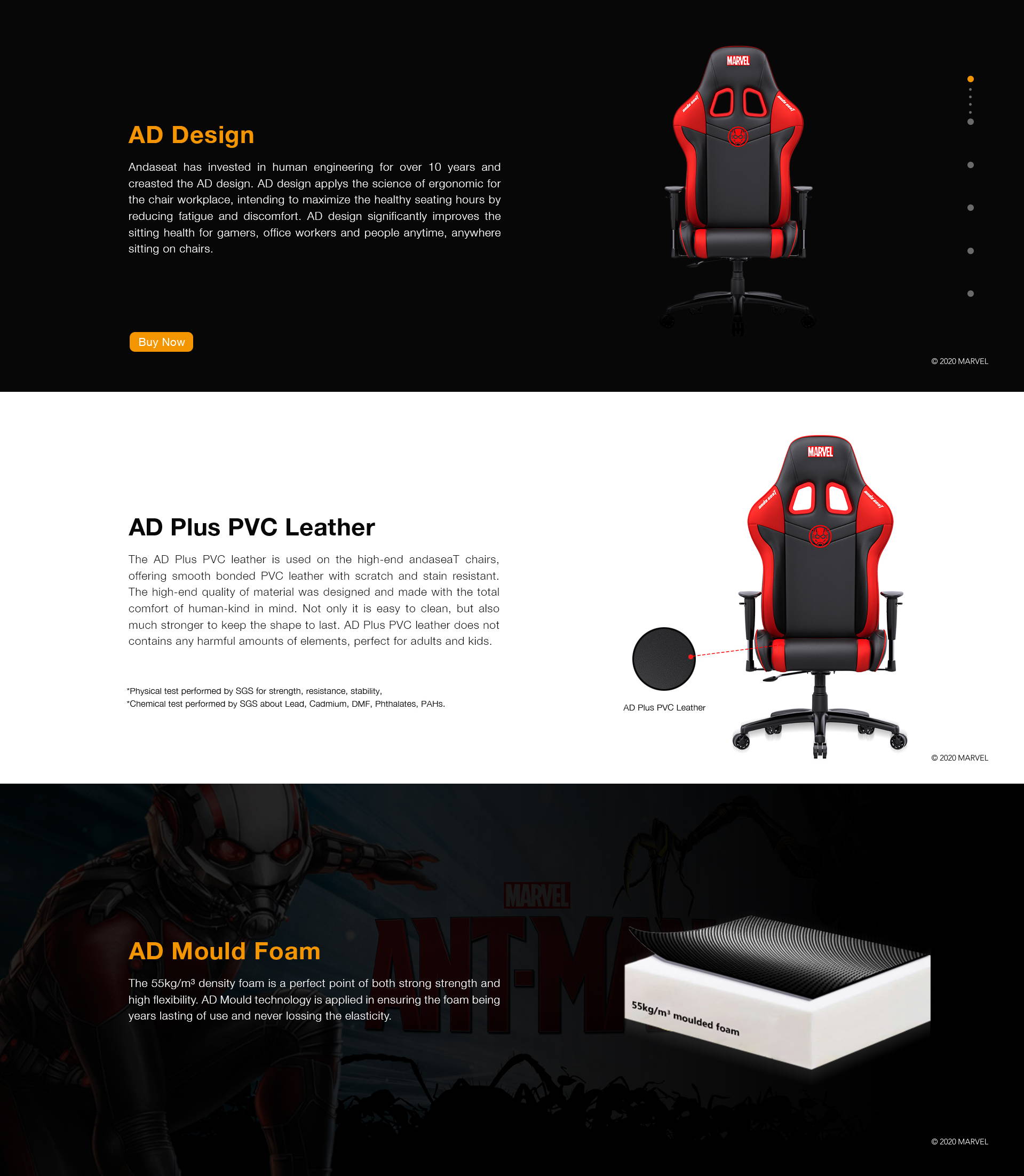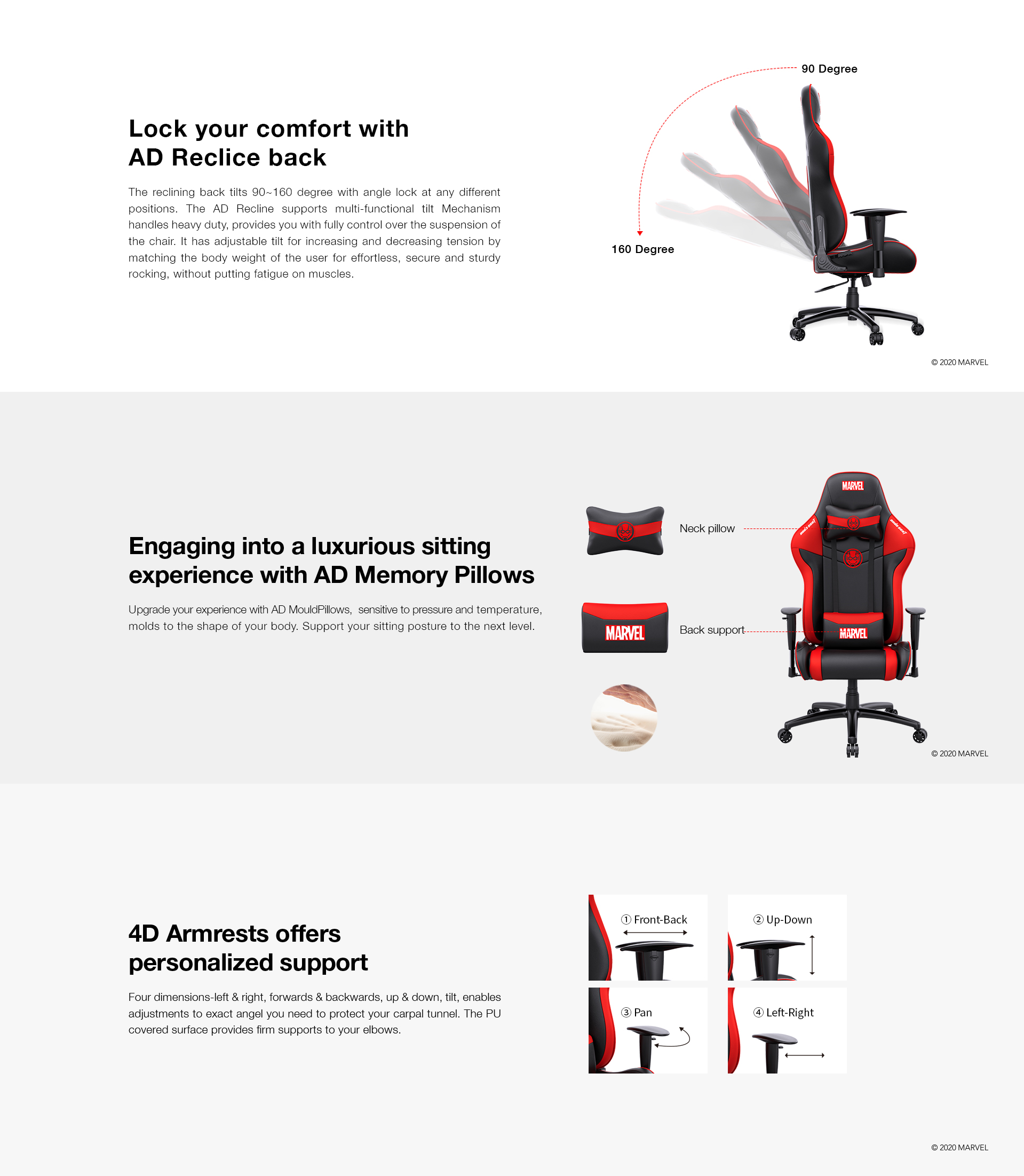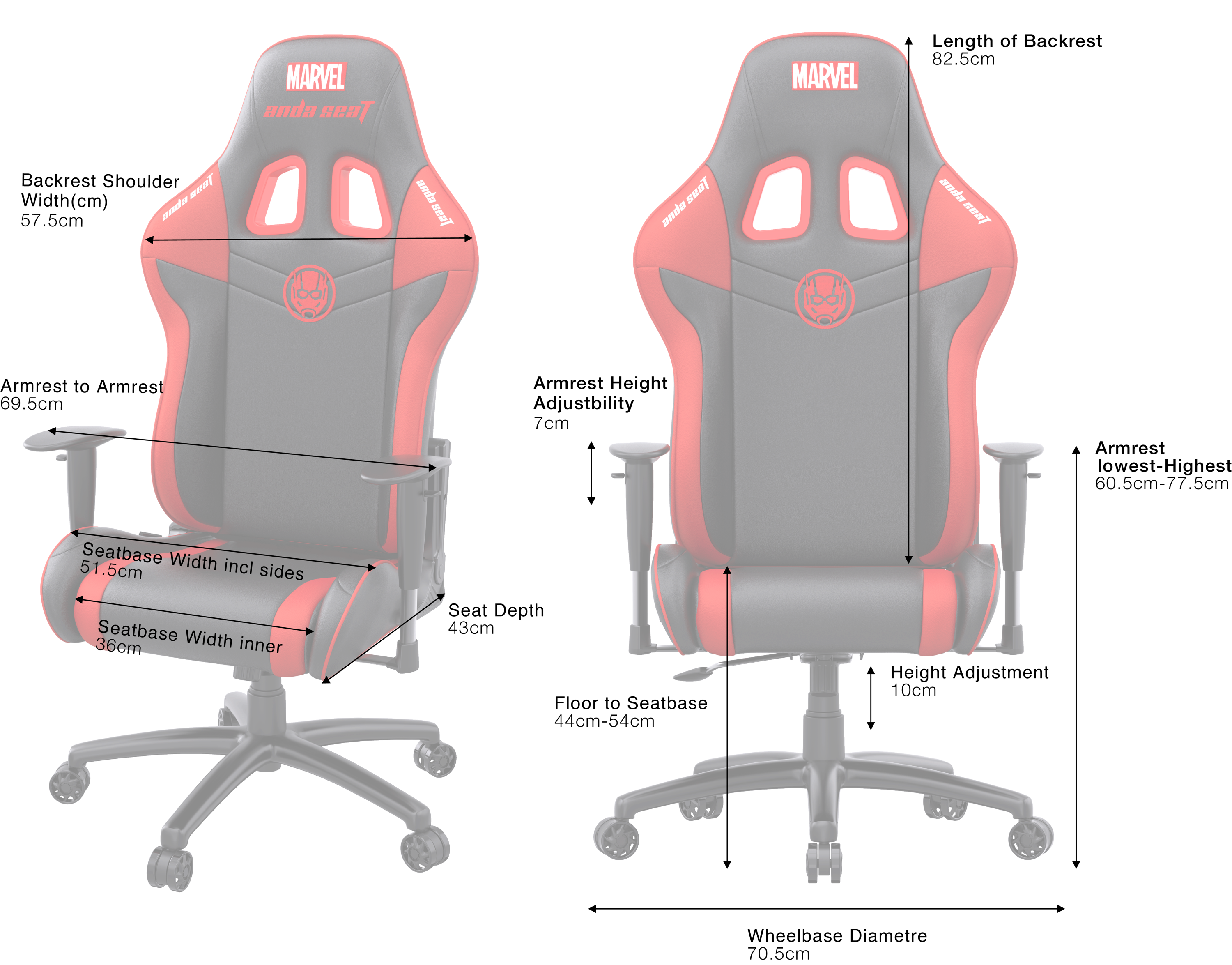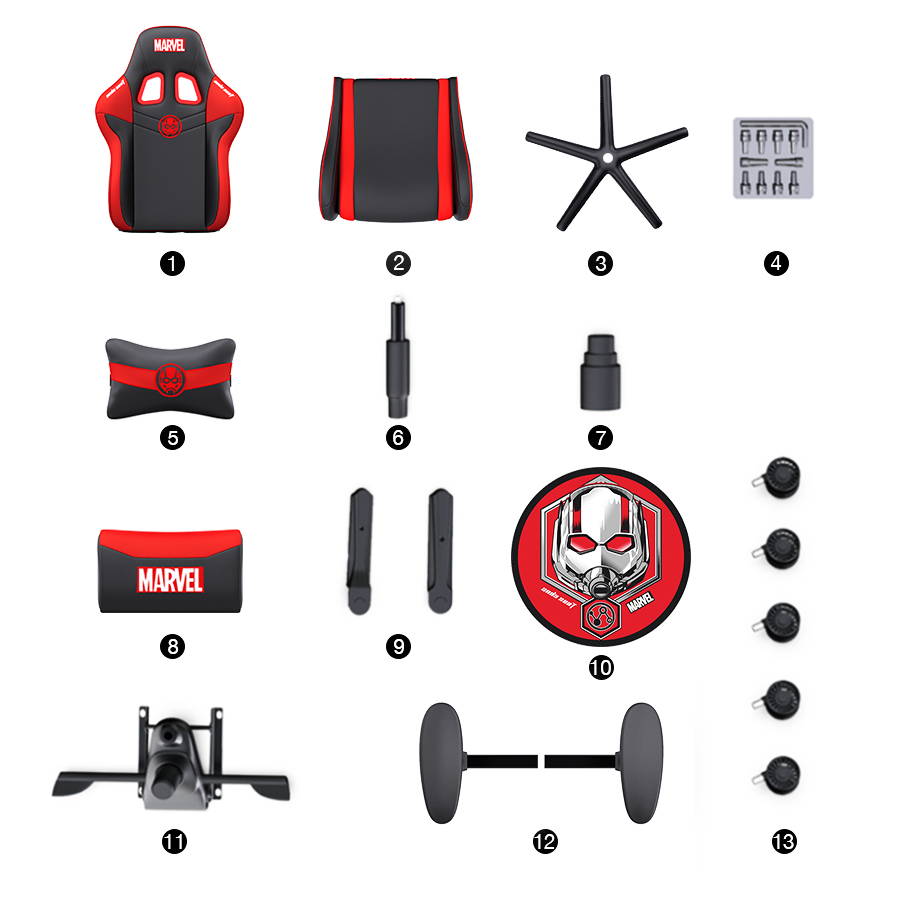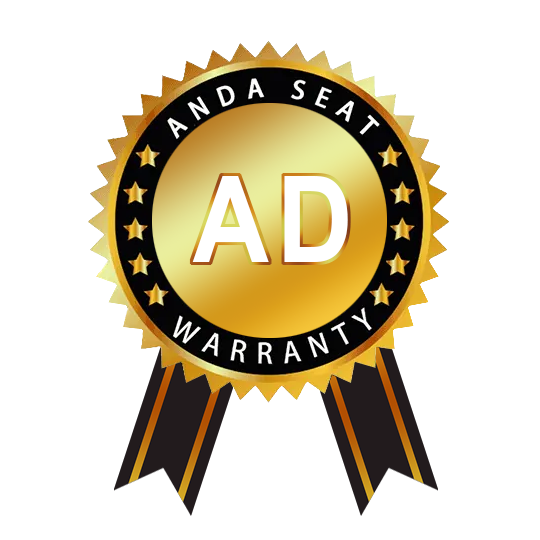 AndaSeat Limited Warranty
Up To 5 years warranty on all functionality portions of the chair. Aesthetic defects & misuse of the chair are not covered.